The Music Performance Trust Fund has implemented several national programs to stimulate live music based on historic, cultural, and educational themes. These events are generally fully funded by the MPTF to raise awareness and community engagement.
Currently, the MPTF supports Juneteenth (June 19), Emancipation Day (August 1 in Canada), Make Music Day (June 21), Black History Month (February), and Jazz Appreciation Month (April). Celebrating these events through admission-free live music is all about enriching lives and bring unity to our world!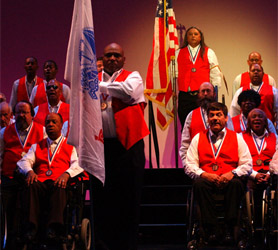 Black History Month has been an annual observance that the Music Performance Trust Fund has regularly supported throughout its long history.  However, in 2022, the MPTF identified Black History Month as a special initiative, providing an opportunity to highlight the contributions of black composers, performers, and musicians and to reflect upon that vital history.  With this greater focus, the union locals of the American Federation of Musicians created over 50 admission-free performances dedicated to the celebration of Black History Month in 2022, and they followed that success again in 2023 with over 50 events.  We anticipate continued growth in spotlighting Black History Month with the rich tradition and musical trendsetting that the black creative community has provided us.  
JAZZ APPRECIATION MONTH (JAM)
The Smithsonian's National Museum of American History announced the Jazz Appreciation Month initiative at a press conference in July 2001 with the help of noted producer-musician Quincy Jones and Branford Marsalis, officially making April JAM month. Since its inception, the MPTF together with the American Federation of Musicians annually initiate hundreds of FREE, LIVE JAZZ performances in schools, libraries, community centers and other venues throughout the United States and Canada during the month of April. To assist teachers, librarians, other educators and performers in celebrating JAM, the Smithsonian has published a brochure How to Celebrate Jazz Appreciation Month as well as promotional materials, all free to sponsors of JAM programs. The 2023 jazz campaign was, by far, the most successful in MPTF history with over 750 performances fully funded in the month of April throughout the U.S. and Canada.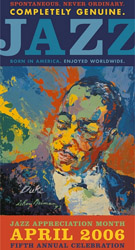 JUNETEENTH AND EMANCIPATION DAYS
Juneteenth (June 19) commemorates the end of slavery in the United States. It celebrates the anniversary of Major General Gordon Granger's order emancipating enslaved African Americans on June 19, 1865. Similarly, Emancipation Day was recognized by the Canadian government in 2021, to be celebrated annually on August 1. Prior to its national designation, Juneteenth was celebrated by people of all races and ethnicities in States and Provinces throughout North America, but was especially important to African Americans. The holiday is a time to reflect on the progress that has been made and the work that still needs to be done to achieve racial equality. 
In recent years, Juneteenth has become more widely celebrated, becoming a federal holiday in the United States in 2021. In 2021, the Broadway League created a live music event to celebrate Juneteenth and to honor Black Broadway performers. The MPTF immediately became a partner in funding the participation of the accompanying musicians. In 2022, the MPTF reached out to the local union offices of the American Federation of Musicians seeking their interest in expanding live music in recognition of both Juneteenth and Emancipation Day. This resulted in over 80 performances throughout the U.S. and Canada. In 2023, the initiative will continue with over 100 performances to celebrate the end of slavery throughout North America. By celebrating the progress that has been made and continuing to work for a more just and equitable society, we can all help to make racial freedom a reality for all. Read our Commitment to Anti-Racism and Unity through Music here.